Do you need a fashion stylist in Bristol?
Bristol is an exciting, vibrant and fun shopping destination in the South West, just an hour away from where I live. Cabot Circus is a primary shopping destination with over 100 stores, including House of Fraser and Harvey Nichols. The city's high street has an abundance of your favourite brands too, along with an eclectic mix of small boutiques dotted around the city. Bristol has it all and does a fantastic job of catering for all budgets and styles.
Having so much choice is a good thing, but when shopping on your own, it can be overwhelming and can lead to shopping mishaps. Where do you start? What are you looking to buy? (help!)… Sometimes having so many options can lead to impulse panic buys – and, often, these items normally stay in your wardrobe, never worn. I have seen these many times with my clients!
Fashion stylist in Bristol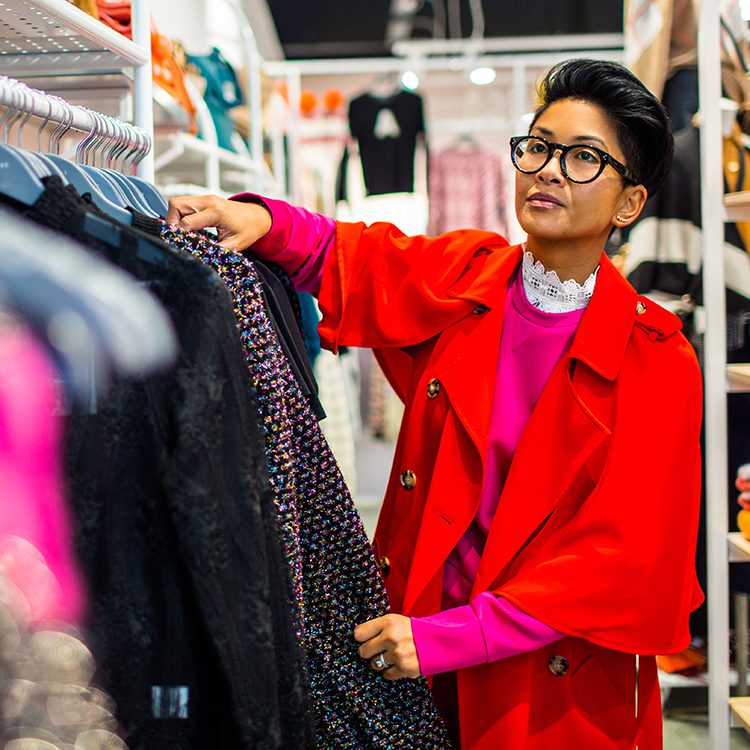 This fabulous shopping destination and has become my personal favourite places to shop. As a regular visitor, it has taken countless days visiting the stores and learning exactly what's available and where to find what a particular client is looking for. If you want to introduce more colour, new styles or unique finds to elevate your personal brand, let me help you get the very best out of your Bristol shopping experience.
I am delighted to offer fun and efficient personal shopping sessions in Bristol where I can guide you to the best stores for your specific requirements and find beautiful pieces that will work with your existing wardrobe.
Prior to your session, it is essential that I have a great insight into your wardrobe, your objectives, style preferences and your budget. From there, I will create your bespoke Pinterest style mood board and compile a wish list of key items, which helps me to keep focused. During this preparation process I will also identify key stores and those that aren't quite right – saving us loads of time on the day.
It is important to establish and realise your budget, as this will also assist with aligning suitable brands and stores. It will also allow me to recommend some unknown stores or brands that you might not have considered in the past – this can be a revelation! I will also provide insight into the cost per wear ratio – a more expensive statement piece may be better value as it can be worn frequently with a combination of different items. Sometimes it's about changing a mindset, appreciating that less is more and considering a more sustainable approach to fashion and our own wardrobes.
Gaining an insight into your current dress sizes will also streamline the process. This will help me prepare clothing more effectively and allow us to maximise our shopping time. For example, if you have a favourite brand of jeans in a particular size, let me know!
Ultimately, there's a thorough preparation process to undertake so I can establish a clear and focused vision of where I want to take you in terms of a style and branding direction, perfect for you. It's a very exciting process for both you and I!
My client's always walk away with a clearer understanding of what styles and colours suit them best, along with more confidence and an excitement for their new outfits. Having clothes, they love to wear and outfits they feel amazing in is just the best feeling for me.
To me, as a personal stylist, it's important to establish key pieces from your existing wardrobe, and pairing them with fabulous new finds, giving the wardrobe a refresh and a more sustainable future, moving forward.
So, do you need a fashion stylist in Bristol? If so, please get in touch today.
My personal shopping packages are available as intro, half-day or full day sessions, and you can find out more here. Alternatively, please call me on 07971 484882 or email me at chantelle@personal-stylist.co.uk.