For me the beginning of the Summer is always marked by the start of Wimbledon. There is something about the Wimbledon associations, Pimms, strawberries and cream and pristine tennis whites that symbolise the start of British summertime. The other major sign of the start of summer is of course, the outfits worn at Wimbledon! They can provide excellent inspiration for any Summer events you may have. Either attending Wimbledon yourself, or summer weddings or celebrations.
The key players in Wimbledon outfit spotting are, of course, The Duchess of Cambridge and Kim Murray. Both style icons always dress flawlessly for the event and usually wear one or two labels from the high street as well.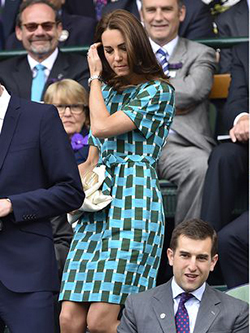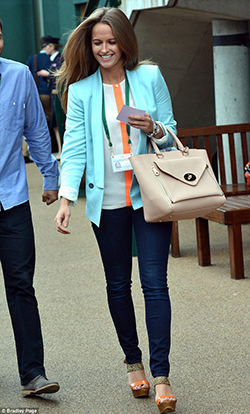 Photos sourced from Daily Mail website, the Mirror, theSun.co.uk and OK.co.uk.
This year my favourite looks have been Kim's Ted Baker and Beulah London dresses.


Photos sourced from Daily Mail website.
Kate also attended this year, wearing a vibrant LK Bennet dress.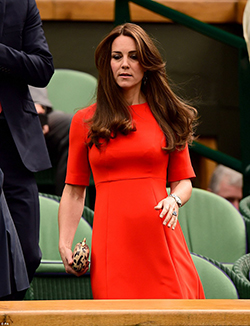 Other stylish celebrities that always put on a good show for Wimbledon include Pippa Middleton and Victoria Beckham. Victoria pictured last year in her own design and Pippa pictured several times this year, with an on trend fringed bag and an eye-catching black and white coordinating top and trouser set by Caroline Herrera.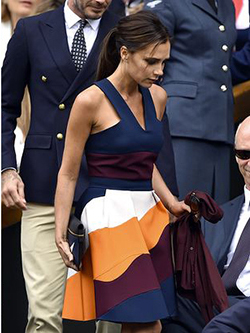 I can't ignore the style of the players themselves. This year Caroline Wozniacki wore tennis whites designed by Stella McCartney. She said she worked closely with the designer to ensure she had a dress that will make her look and feel confident when she competes.
'If I feel good on court then it's one less thing to worry about. It gives me confidence and freedom to really focus on my game,' she told The Times.

Ana Ivanovic wore Adidas Fall All Premium dress that has spaghetti straps across the back on day two of the tournament Serena Williams wore an animal print dress by Nike on day one.

If you're looking to continue 'Wimbledon' style throughout the summer months, here's how to replicate some of the looks from the High Street.